Raising money for his little brother Rhylan's rare condition, Smith-Lemli-Opitz Syndrome (SLOS).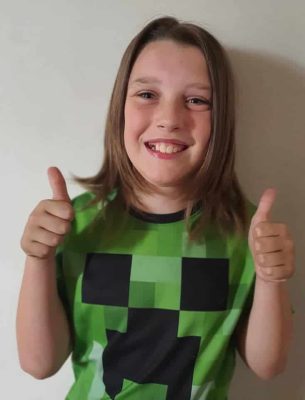 Originally Reported on March 12th, 2021
James wanted to raise money for the Smith-Lemli-Opitz Foundation by shaving his hair. He had been growing it for almost 2 years.

James raised over $1,300 for the SLOS Foundation, beating his goal of raising $1,000 for the charity. Surrounded by happy friends and family outdoors on a sunny day, he grabbed his long locks of hair in bunches as it was scissored off in sections and then shaved down into a clean cut.
The Smith-Lemli-Opitz Foundation believes this amazing young man deserves some applause and recognition for doing something so selfless. It's a testament to the love he has for his brother, his parents raising him with a heart full of compassion, and to the goodness that exists in this world. Well done, James!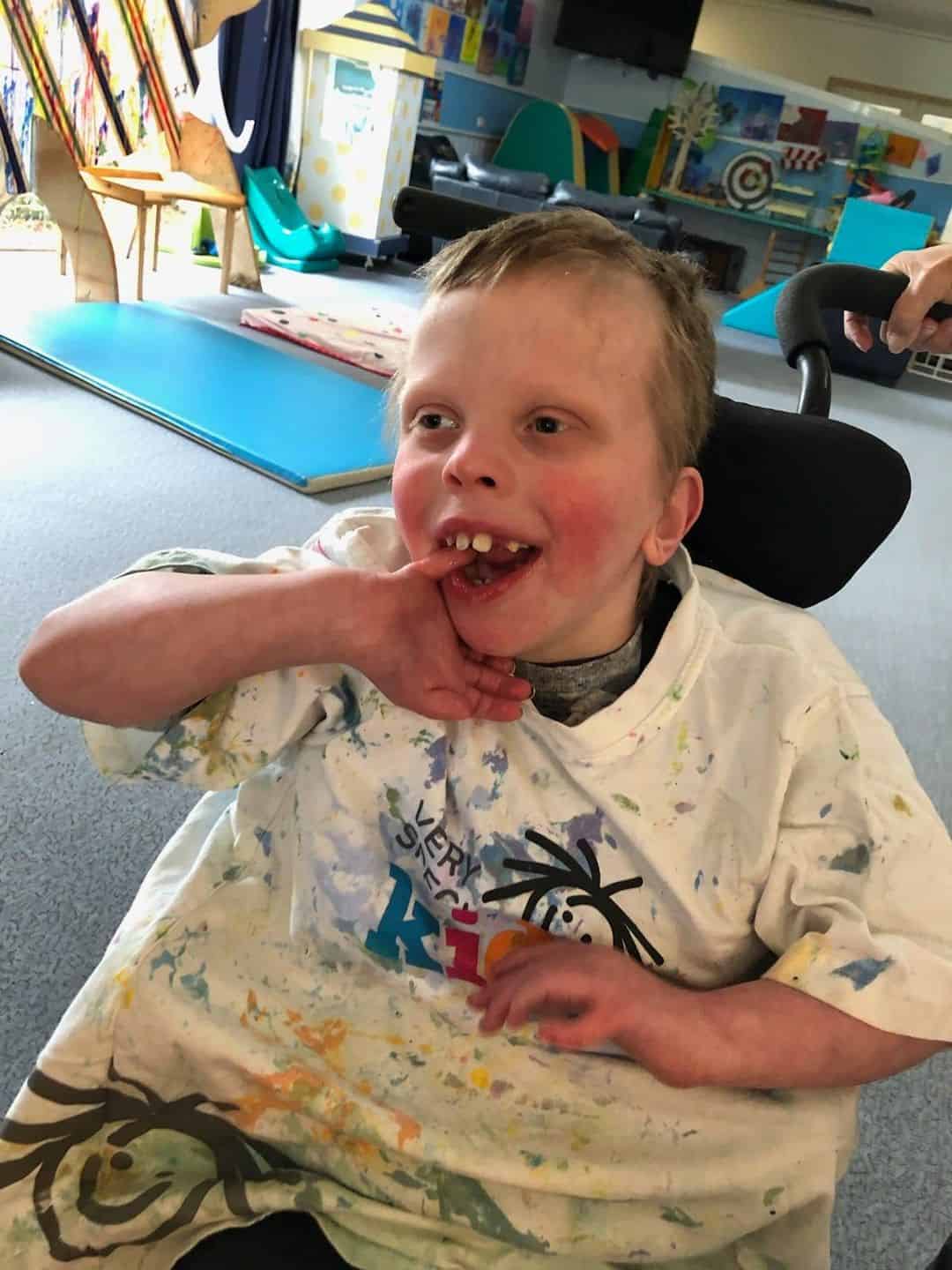 James' little brother, Rhylan, was diagnosed with Smith-Lemli-Opitz syndrome at three weeks of age. He is almost 8 years old, yet functions as if he is 6-7 months of age.
Rhylan is wheelchair bound with no self-care abilities. He is non-verbal, fed through a permanent tube in his stomach (known as a PEG), and has many medical conditions.
Children with SLOS are unable to produce sufficient amounts of cholesterol, an essential nutrient for proper growth and development.