Carson's Canvas Creations
It can be challenging to tap into the artistic or creative side of a child or young adult with developmental and physical disabilities. Exposing them to different media styles, music, colors, textures, etc., and seeing what piques their interest helps them discover what interests them.
Throughout Carson's life, we did our best to do artsy things with him, but it was a challenge for us as parents. We didn't consider ourselves 'crafty.'
Arts and crafts are not my thing, so when he got older and started school, I was thankful to have teachers and aides work with him in this area. Painting, drawing, coloring, stamping…These are not my specialty in any way, shape, or form, as I can barely draw a stick figure, and the mess that can sometimes be associated with painting stresses me out.
Whenever Carson would come home with art that he did in school, I'd say to his teachers, "I'm so glad you do this with him because I'm just not into arts and crafts."
Fast-forward to early 2023, when Carson is now 18, and one of his outstanding caregivers, Lilly, devised an idea to have Carson do some canvas spin art paintings. It was entirely different for them to do together, and she was excited to see what he'd think of the process and final products.
Lilly has been in Carson's life for several years and has been a blessing in many ways! The fact that she wanted to paint with him excited me! He'd get the experience, and someone else would deal with the paint mess!
Lilly took Carson to her house and had everything set up for them in her garage. There were various paint colors, blank canvases, and a tool to spin the canvas to make beautiful art! The first time they did this together, it was such a success that she decided to do this with him regularly.
Over several months, Lilly would bring Carson to her house and paint with him. She let him choose the colors, what order they were used on the canvas, and how much to use. Then, he would help her spin the canvas to create beautiful works of art.
She was so impressed with his work that she came up with the idea to have an art show at our local coffee shop. After the show, they'd donate the proceeds of Carson's canvas art to the SLO Foundation.
I thought, how amazing and exciting is that? Lilly organized everything, and with the help of the owner of a local coffee shop, they chose a date and organized a Facebook event.
When Carson arrived at the coffee shop that day, he was excited to see Lilly and several other people he knew. He also understood that the event was about him, as his paintings were displayed for everyone to see.
People made a big deal about it and told him they were proud of him and Lilly.
He loved the attention! By the time the event was over, all of Carson's paintings had sold. He even had some requests for custom paintings!
The following week, he was able to share this experience with his peers at school and show off images of his work. He was a superstar student and proud to show his classmates what he created!
I never thought Carson would be doing canvas paintings, let alone having an art show to sell his work. What a fantastic experience for him and those who love him!
Carson and Lilly continue to dabble in painting and create canvas works of art. I'm so thankful for Lilly and the opportunity she's given him. The goal is to have another art show in the future where he can once again show off his creativity!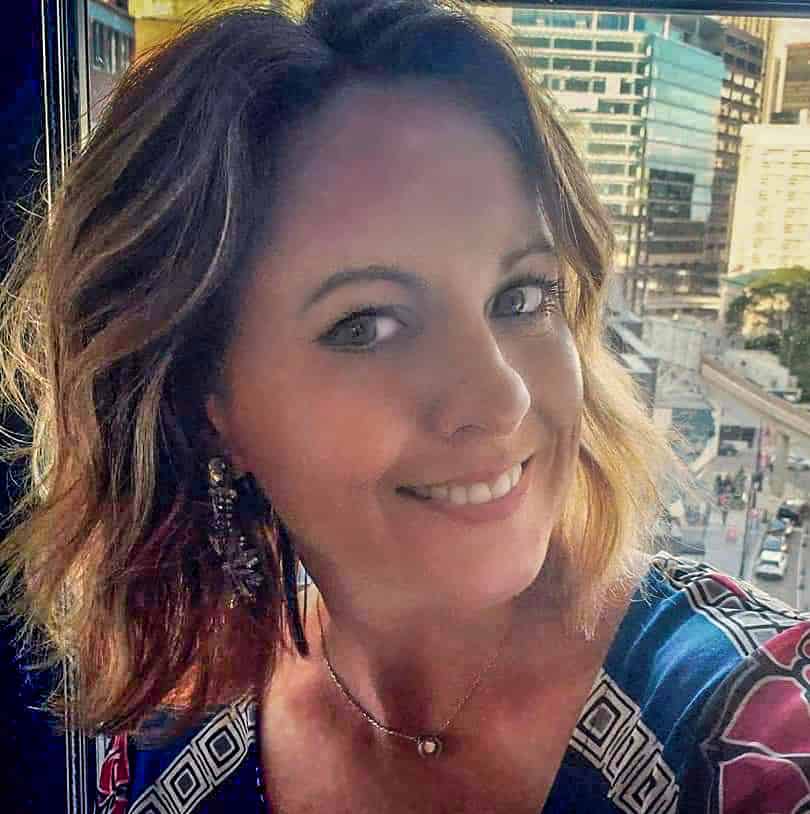 Melissa Gallagher
Mother of Carson Gallagher
Smith-Lemli-Opitz Foundation Member